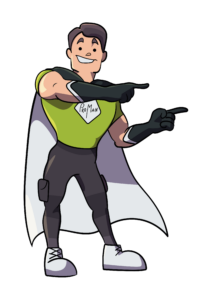 You know: Efficient and automated processes in your company are necessary in order to operate profitably. Especially in companies that use intralogistics processes, this is the case today more than ever.
All too often, however, this does not go smoothly. And usually for the following reasons:
Staff shortage
Inefficient project management
Rising costs
Lack of automation knowledge
We want to counteract these problems for you. For your measurable increase in production with automated guided vehicles. Optimize your intralogistics!
At ProLog, we specialize in automated guided vehicles (AGVs). In line with Industry 4.0, we ensure that your intralogistics processes are more efficient. And we do this by planning, implementing and maintaining AGVs.
Here we show you everything that is included in our ProLog Automation service:
We offer services for Automated Guided Vehicles (AGV) and Autonomous Mobile Robots (AMR)
The road to success - ProLog Automation and the future of automated guided vehicles
We, the team at ProLog Automation, are your experts in the field of automated guided vehicles (AGVs). In this informative video, our Managing Director Markus Zipper shares valuable insights and interesting facts about AGVs.
We would like to present a case study to you: the seamless connection of a new building with an existing building. Take a look at how ProLog Automation successfully solved this complex problem.
Thanks to our thorough AGV baseline checks, we were able to analyze the appropriate steps and develop tailor-made solutions for our customer.
If you are also looking for advice and expertise in the field of AGVs, please do not hesitate to contact us at any time.
Your advantages with ProLog Automation:
Error correction/error reduction
Manufacturer-independent know-how
All-round carefree package
These customers already rely on the services of ProLog Automation
Get access to free AGV system learning content from our LearningSuite now.
AGV Online Academy Starter
Free material | 6 lessons on
AGV system manufacturer selection
For AGV and AMR Manufacturers