An AGV system operation with driverless transport systems is located at a well-known automobile manufacturer and is part of the material supply from the high-bay warehouse via a buffer storage area (picking area), up to the production lines.
A ProLog team of six people has been on site for process support for more than two years. Approximately 40 driverless transport vehicles and other process-relevant interfaces are supported by our specialist personnel in a three-shift system from Sunday to Friday.
In order to be able to organize and maintain smooth production and the associated cycle time at an early stage, we are in close cooperation with the respective department managers, such as plant management, logistics foremen, coordinators, or maintenance.
Currently, the system has not yet been accepted and is in the final phase of commissioning. The last safety deficiencies and logic process optimizations were identified by our efforts and implemented by the manufacturer as part of updates.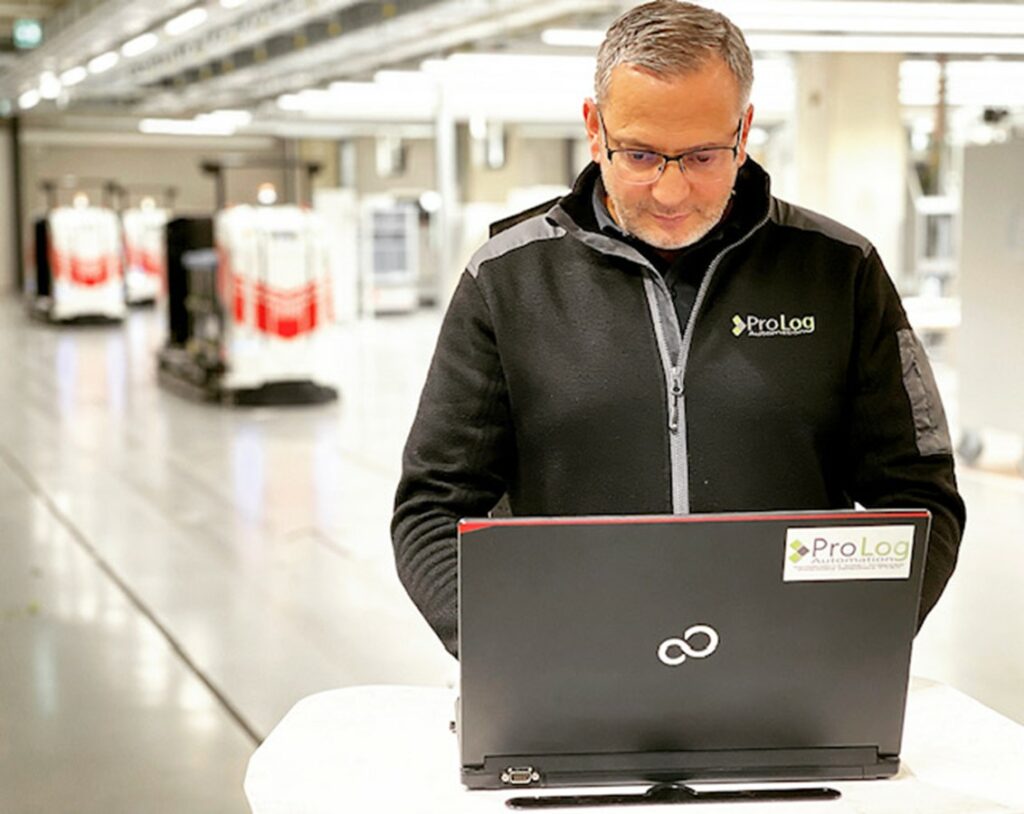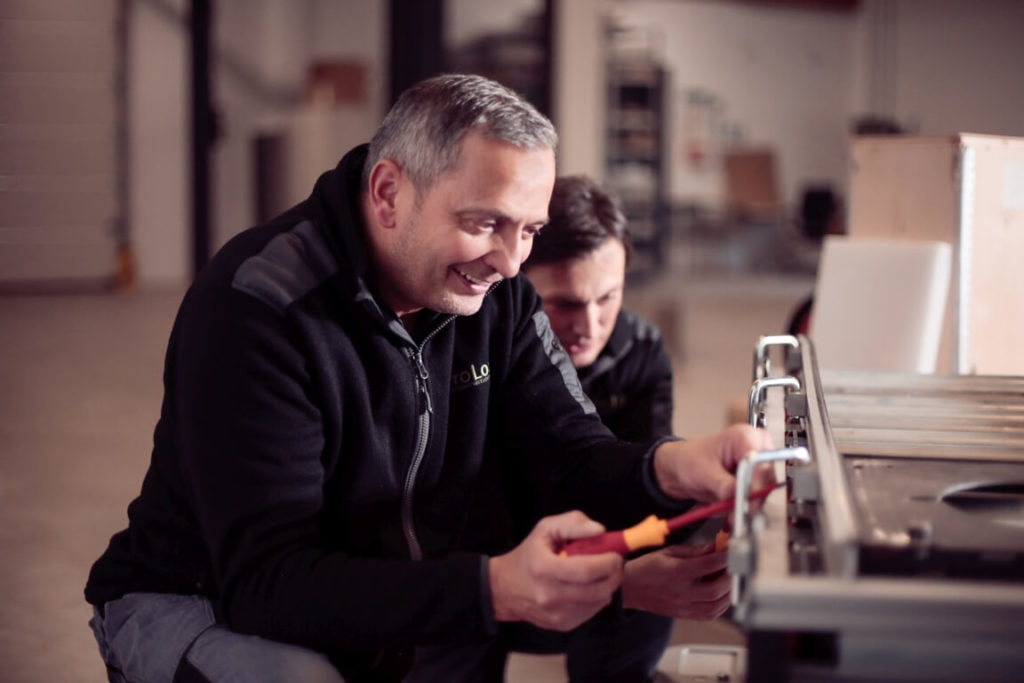 Phases of shift management, process support, process monitoring and system management by ProLog Automation on site
Phase 1: The project began with the standard shift support package. At the beginning, the system manufacturer was still on site, and our team limited itself to the detailed recording and documentation of the errors that occurred as well as simple troubleshooting directly on the vehicle. At this time, the operator did not have a maintenance team for AGV support.
Phase 2: In the advanced commissioning process, the plant manufacturer withdrew on site. The operator placed its own maintenance team, which, however, could not cover all scopes. Our team therefore took over further activities that had become free, which, in addition to logging, also allowed more in-depth interventions and system support.
Phase 3: In the final (current) phase of commissioning, our team took over a complete section under its own responsibility with extensive support both in the AGV system and at the interface material transfer high-bay picking zone. During performance tests, our team also supported the plant manufacturer from time to time. During this phase, the good cooperation with the operator and the system manufacturer also resulted in further orders in the area of maintenance and repair of the AGV fleet as well as the material stations in the picking zone.